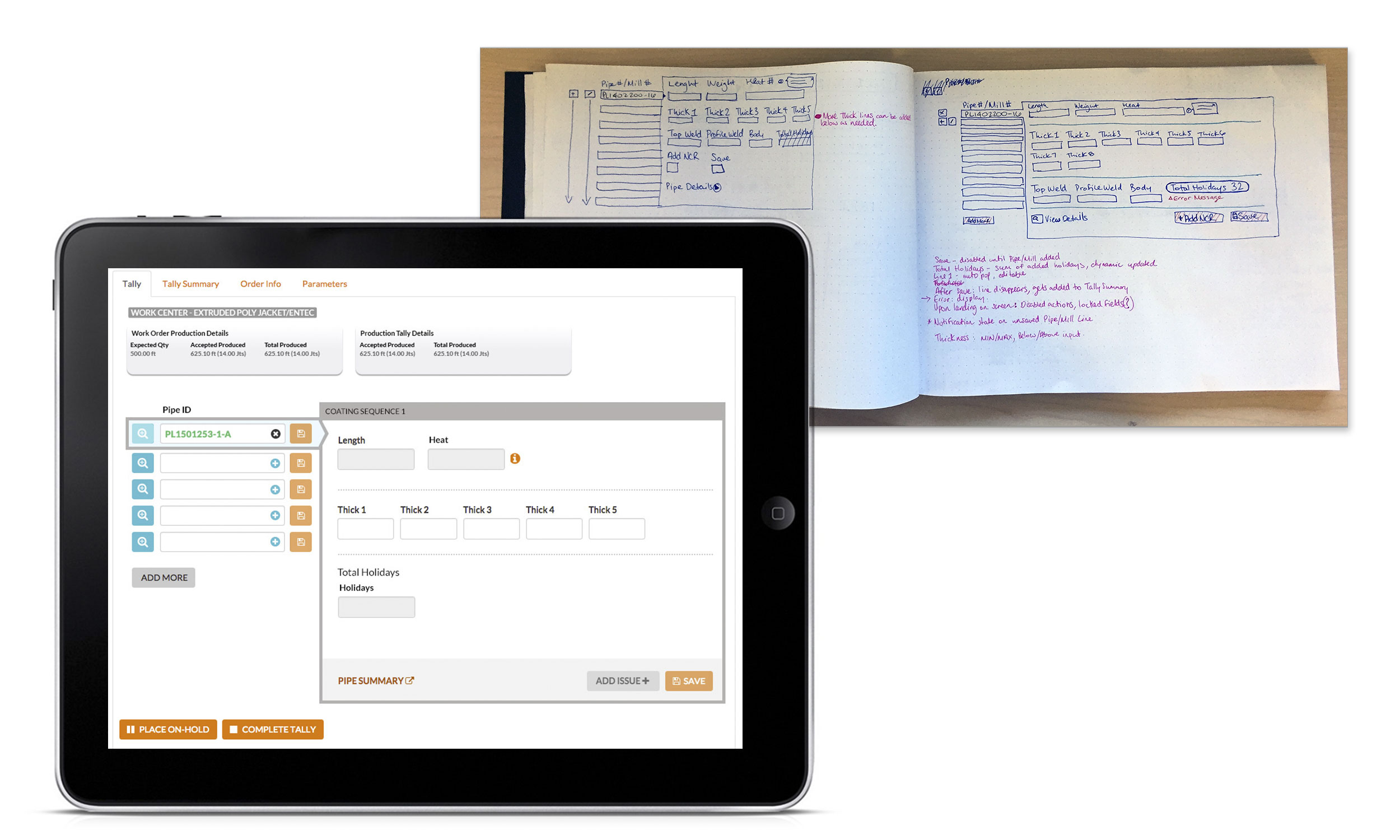 VintriPlant: Final Inspection Redesign
A redesign to allow for quicker inspection of coated pipe was essential to the Plant application. After some whiteboard sessions with the Product Owner, Dev Lead and QA Lead we came up with a new format that would fit all UI elements into an iPad screen and allow for quicker inspecting. From the whiteboard notes, I moved to my sketchbook to further refine the layout and functionally then progressed to a high fidelity mockup.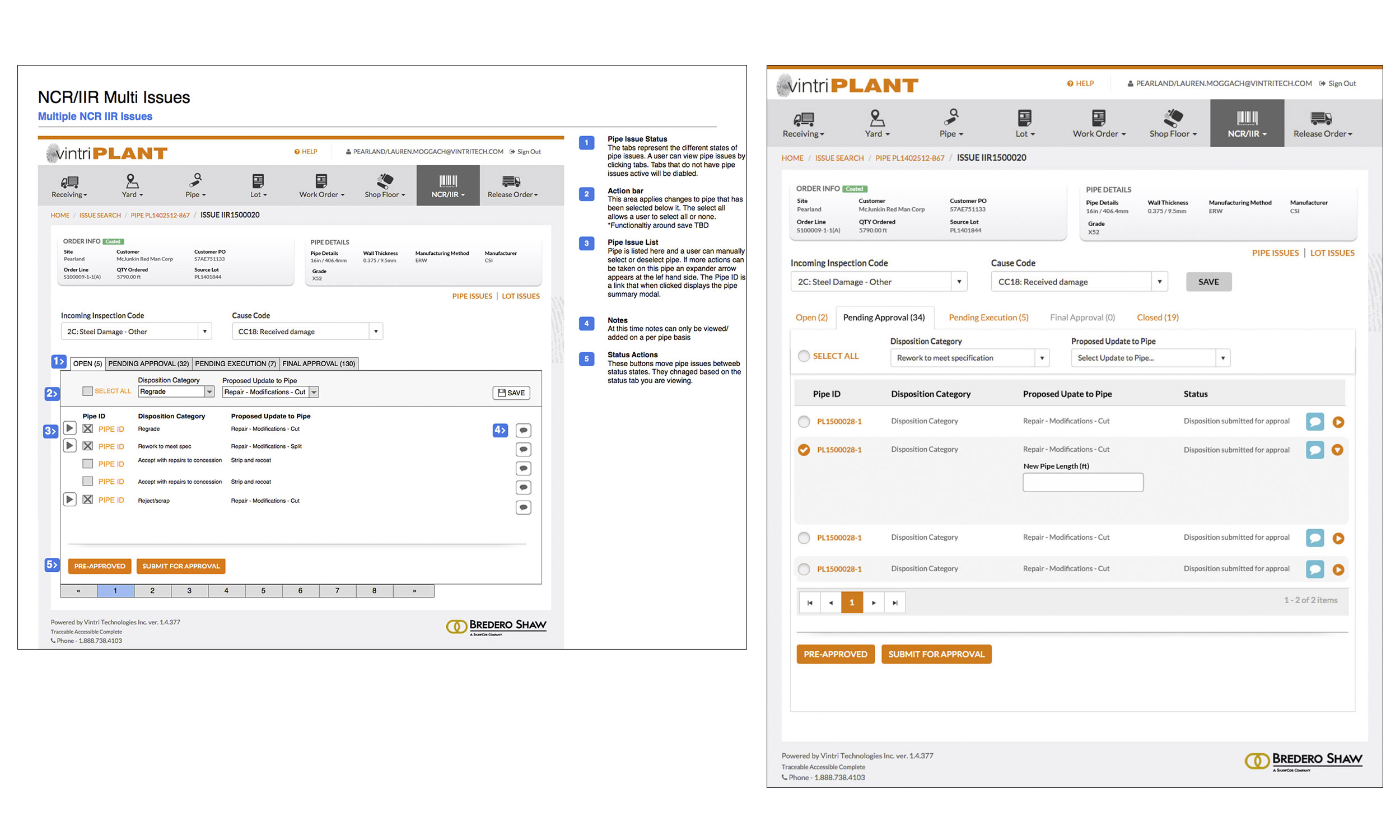 VintriPlant: Multiple Issues
Recording, tracking and resolving issues simultaneously on multiple pipe was flagged as a key enhancement from user feedback within the Plant application. Giving users the ability to apply an issue type to multiple pipe at the same time would help increase productivity and the speed of resolving daily issues. Working collaboratively with the Product Owner and client I helped to determine the business requirements by documenting the multiple scenarios a user would take to add and resolve an issue. Then collaborating with a developer I created a user experience that would suit the users best interests and fit within the technical limitations of the app.
VintriID: Rule Sets
A complex rule set engine was a required piece of the ID application to enable users to create, track and manage their pipeline specifications in great detail. With few business requirements, I used examples of rules from the client to design a valuable yet simple experience. Careful consideration was put into the steps a user would take to create a rule set and the many scenarios that might occur during this process. After many iterations, client testing sessions and feedback the UI was finalized to optimize the process of creating a set of rules, viewing, editing and deleting saved rules, easily navigating through the many form field options and reviewing the history of a rule set.